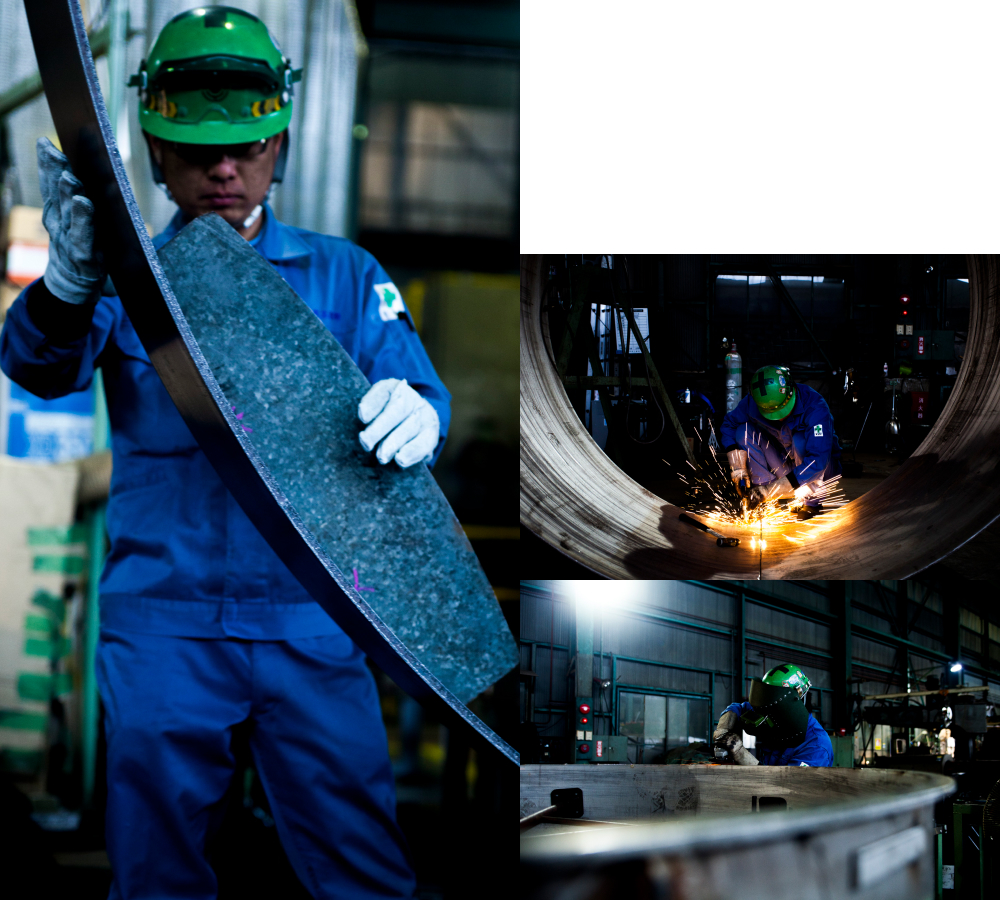 [Iron and Steel Can Manufacturing]
We have accumulated a wealth of technical knowledge over the years about the manufacturing of various types of cans. By utilizing this knowledge, we have been able to meet all kinds of can manufacturing needs, from pressure vessel manufacturing to custom can manufacturing. In addition, our integrated processing capability, which extends from cutting to bending and welding at our own factory, allows us to manufacture products with high precision, high quality, and short delivery times.
List of Services
Hot water can manufacturing
Steam can manufacturing
Steel plate processing (welding, bending, brazing, etc.)
Gas container (cylinder) manufacturing
Sheet metal chimney manufacturing
Drum can manufacturing
Metal container manufacturing
Upper tank manufacturing
Packaging container (steel) manufacturing, etc.
Processing equipment
| Machine name | Manufacturer | Model No. / Performance | No. of units |
| --- | --- | --- | --- |
| Shearing machine | Amada Co., Ltd. | Cutting capacity: SS 12t×W3000 | 1 |
| 4-roll bending machine | Amada Co., Ltd. | Bending capacity: SS 19t×W1500 | 1 |
| Torque press machine | Amada Co., Ltd. | PUX45 | 1 |
| Sawing machine | Amada Co., Ltd. | HK400 | 1 |
| Universal processing machine | Takeda Machinery Co., Ltd. | S-505E | 1 |
| Angle universal processing machine | Nitto Kohki Co., Ltd. | MW-35 | 1 |
| AC arc welding machine | DAIHEN | 250A | 7 |
| AC arc welding machine | DAIHEN | 300A | 10 |
| CO2/MAG welding machine | DAIHEN | XD350 | 5 |
| Air plasma cutting machine | DAIHEN | A-50 | 2 |
| Air plasma cutting machine | DAIHEN | A-70 | 1 |
| TIG welding machine | DAIHEN | 300HP | 5 |
| Overhead traveling crane | | 10TON | 1 |
| Overhead traveling crane | | 2.8TON | 1 |